We're lucky to be able to pick from so many fantastic products when it comes to doing our jobs. Great products make a huge difference to our productivity, they enable small companies to function at many times their capacity and larger teams to work extremely effectively.
Our vision for tray.io was to develop a way these tools could work together, to utilise, act and automate the data that flows between these tools to allow us to focus on making a real difference at work.
We started out writing workflows using the APIs of the products we relied upon. These workflows grew and became the plumbing for our company - they were customised around our own processes and structure. In fact, our first investor cheque came as a result of a workflow which identified Angel Investors who had signed up for our product beta.
The problem with these integrations is that they were tricky to write, deploy, maintain and share with our team. In order for us to be able to really take advantage of the workflows we built, we needed a way they could be initialised by people that had very little technical knowledge.
Flows
Today we're able to take our first step towards solving that problem, we're launching Flows: a simple, non-technical method of running workflows built on the tray.io platform.
To get started simply head to the Flow directory, pick the Flow you'd like to run and kick it off.
How are Flows built?
A Flow is a pre-built workflow that can be setup and run without the need for any technical experience. The Flow is built using our workflow editor and published into the Flow directory. From here it's as simple as point and shoot.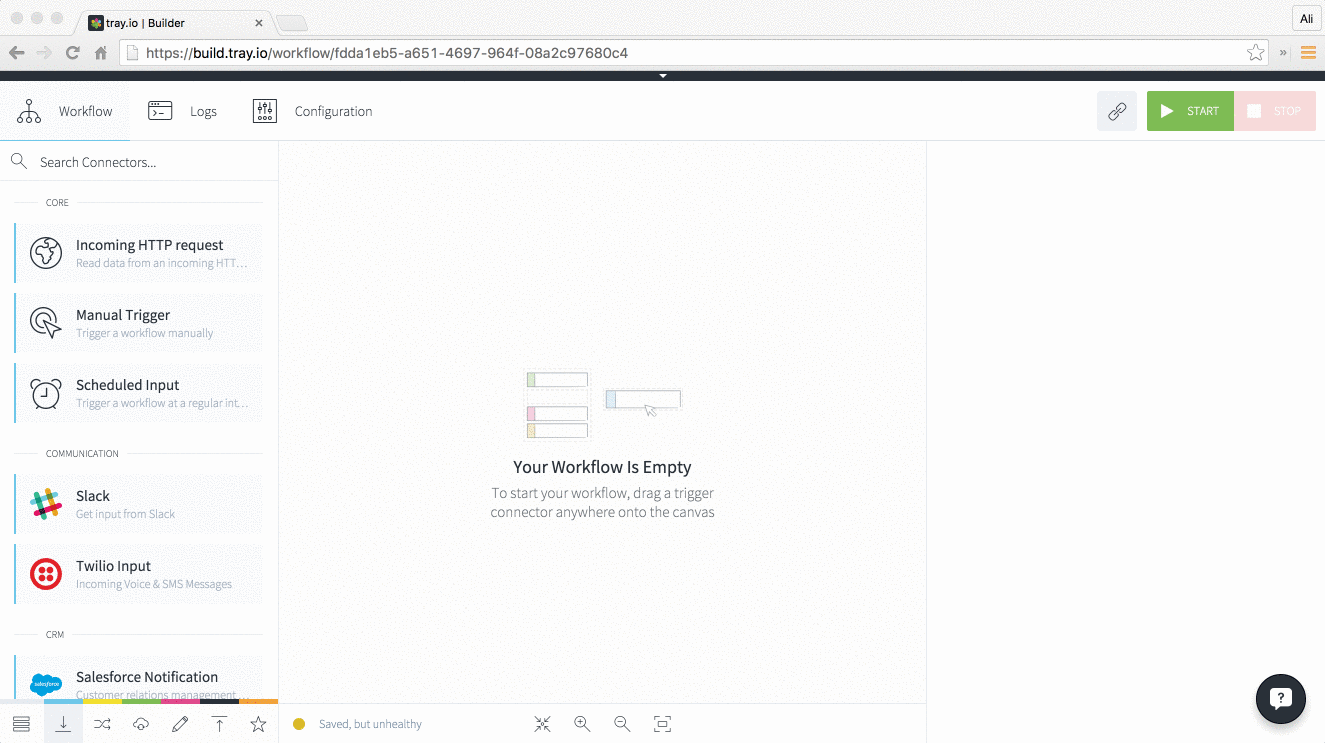 Get in touch
If you're looking for a specific Flow or require a custom solution please get in touch with our team and we'd be happy to help you out.
Signup Now